Dr. Demento's Basement Tapes 9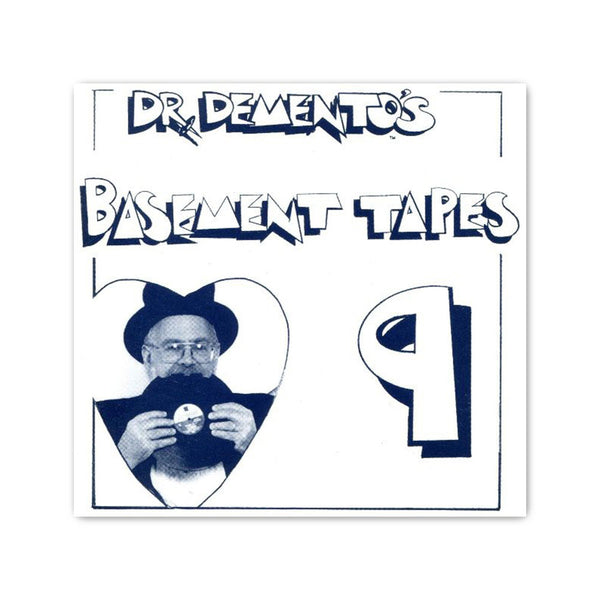 Dr. Demento's Basement Tapes 9
Dr. Demento's Basement Tapes!
Thanks to a warehouse find, located deep in the archives of 'Dementia,' these rare, original pressings of the long out-of-print and highly collectible "Dr. Demento's Basement Tapes" CDs have been unearthed! 
Vol 6 thru 17 are available now in limited quantities, while supplies last—exclusively in the Dr. Demento Online Store.
Years ago, these rare compilation CDs were only made available to Demento Society members, (a special fan club for Dementites and Dementoids that's long since been defunct). 
Now, vintage original pressings of these highly sought after collectible CDs are available on a first come first served basis, straight from the source—and at a fraction of the price you'll find on the collectible market. That is, if you can find them at all...
Get 'em while you can—and don't forget to Stay Deeeemented!
Dr. Demento's Basement Tapes 9
Originally released February, 2001 (out-of-print)
Corduroy Pants - Perch Theatre
Ode To Playboy - Bob Ricci
Bobbledy Breasts - Johnson & Tofte
Inner Thoughts - Barry & The Bookbinders
Martha Goes Camping - Mr. Whitekeys & The Fabulous Spamtones
Livin' La Vida Broka - The Dan Orr Project
Two For One Coupon - Wally Pleasant
I Love Rocky Road (Demo) - "Weird Al" Yankovic
One Note Song - The Music Butchers (Rob Moitoza)
All My Favorite Drunks Have Given Up Drinkin' - Cole Slaw & The Baked Bean Band
Papa Woody - Darryl Rhoades
What If Your Girlfriend Was Gone - Carla Ulbrich
Everytime I See A Pig (I Think Of You) - Poison Ivy
Working Where The Sun Don't Shine (The Colo-Rectal Surgeon's Song) - Bowser & Blue
Smoker's March - Richie Phillips
I Wanna Ride On Shania's Twain - Bill Frenzer
Debbie - Throwing Toasters
The Stalker - Laurie Powell
HermAphrodite - Stephen Lynch
Medley Of Heartwarming Worm Songs - Baby Gramps
Nashville Drive-By - Travis Shredd & The Good Ol' Homeboys
Piranha Women Of The Avocado Jungle Of Death - Christine Lavin
Walter Wart, The Freaky Frog - Thorndike Pickledish Pacifist Choir
Will The Turtle Be Unbroken? - Mrs Ackroyd Band